Executive Leadership Team
RSL Queensland's executive leadership team directs the organisation's day-to-day operations, ensuring business activities meet strategic objectives.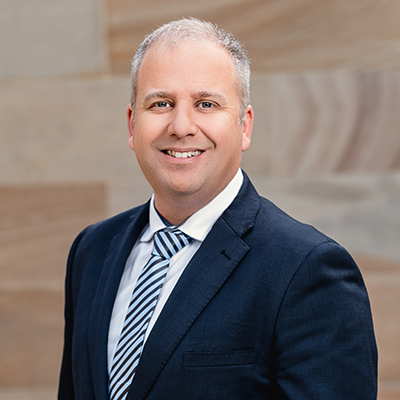 ROB SKODA
chief executive officer
Robert Skoda commenced his career as a Ground Defence Officer in the Royal Australian Air Force and has deployed to Afghanistan, the Middle East and Timor Leste. Robert has extensive domestic and international experience in the private sector, with a focus on risk for remote construction projects and operations management of professional services, and since 2016 has demonstrated commitment to the military family through growing and enhancing RSL Queensland services.
Troy Watson
deputy ceo veteran services
A Navy veteran and the former CEO of Mates4Mates, Troy has a genuine understanding of the support veterans require. He's played an instrumental role in expanding the support services provided to veterans and has recently been engaged with government ensuring that veterans and their families are supported.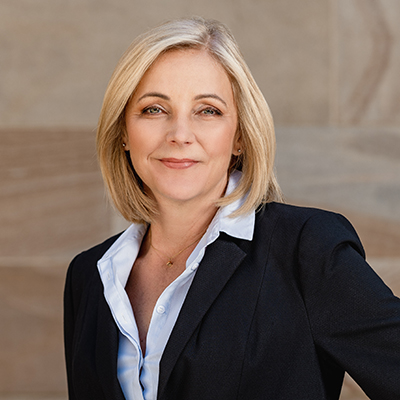 TRACEY BISHOP
executive general manager commercial and investments
Tracey Bishop is a marketing professional with over 15 years' experience in corporate and not-for-profit sectors and has played a key part of the RSL Art Union for the last five years. Tracey is passionate about developing the lotteries business to maintain the funds needed for RSL to provide the best possible care and services to the veteran community.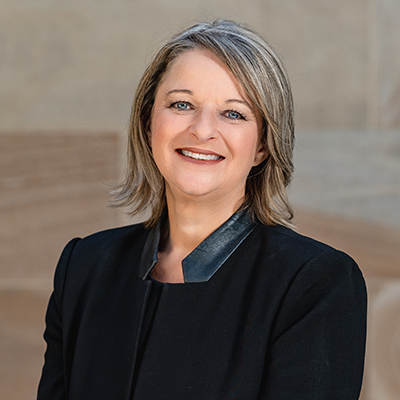 Leigh Goldsmith
executive general manager people and organisational performance
Leigh Goldsmith has over 20 years' experience as an executive leader in public and private sectors, including health and education. Leigh has also partnered in a consulting practice built on the philosophy of enabling change for good and making a difference in our communities. She understands that delivering business outcomes in today's fast paced world is complex and focuses on delivering practical, people-centred solutions to support leaders to connect their people to organisational strategy and purpose.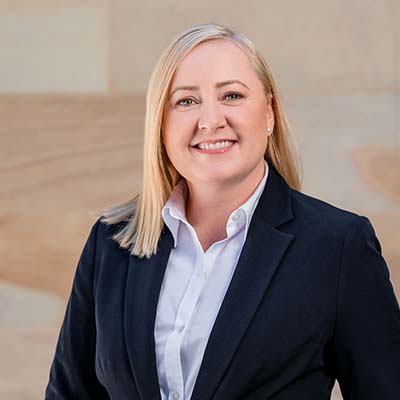 Angela Jones
executive general manager and chief information officer
Angela joined RSL Queensland in December 2020 as the Head of Enterprise Applications, before moving into the role of Chief Information Officer. She is a highly capable transformational leader and a technical specialist who is leading our digital, information, cyber security and enterprise delivery teams with expertise.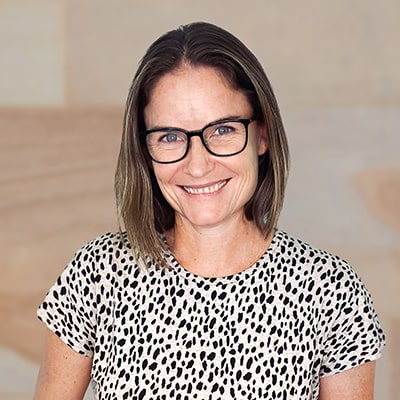 Kerri Ryan
executive general manager corporate services
Kerri began her journey with RSL Queensland in November 2021 as Head of Finance, and then acted in the role of Chief Financial Officer before being appointed to the Executive General Manager, Corporate Services position. Kerri has over 20 years of experience in finance and corporate services in the banking, not-for-profit and start up sectors, contributing to her broad skillset and giving her the ability to apply fit-for-purpose solutions to complex organisations. Her key strength is her pragmatic and people-first approach to helping RSL Queensland support veterans and their families.