Careers at RSL Queensland
Our focus on building a brighter future for Australia's veterans is as strong as ever, and we're doing it in surprising and innovative ways – from evidence-based interventions that make a real difference to veterans' quality of life to a best-in-breed tech platform that supports and enables veterans through membership, service delivery and our Sub Branch network.
With Australia's most successful prize home lottery funding us, we have the resources to deliver on our ambitious plans. As a member on our team, you'll have access to the best technology, skilled co-workers and interesting projects, and the opportunity to grow your career.
Plus you'll be part of a team making a real difference in veterans' lives.
RSL Queensland is home to a team of bright, passionate individuals who are united in their commitment to creating a bright future for Australia's veterans. 
We are experienced professionals and long-standing advocates for veterans and their families, ex-Defence personnel and civilians, creatives and strategic thinkers. We work right around the state, from the south east corner up to the far north, and collectively we can draw on decades of experience working for some of the largest, most ambitious and most compassionate organisations in the world. 
This diversity is a big part of what makes RSL Queensland a great organisation to work for. Our staff's different perspectives, experiences and professional expertise all contribute to making our organisation richer.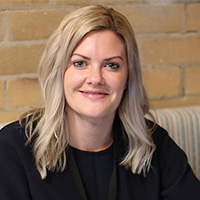 "It's really rewarding to be part of an organisation where your skills are valued and where your professional development is a priority. I'm surrounded by colleagues that I can learn from, and I'm also supported and encouraged to seek out growth opportunities that interest me and align to where I want to go in my career. Knowing that my manager and executive team support this is really important to me."
Rachel Colefax, Senior Project Manager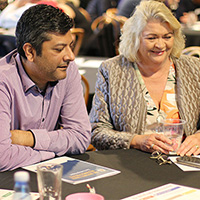 "Working at RSL Queensland has challenged every notion that I previously had about the organisation. The environment and technology stack that we utilise are the most advanced and cutting edge that I've experienced and it gives me great pleasure to be using my skills to make a difference to our veterans and the community. The people I work with are amazing and never afraid to be honest and call out problems so that everyone can work through them constructively."
Jaweed Saleem, Integration and Applications Manager
A career with RSL Queensland gives you the opportunity to make a difference in people's lives – whether you're working directly with veterans, members or lottery supporters, or making an equally valuable contribution behind the scenes.
Ensuring a bright future for Australia's veterans is central to everything we do at RSL Queensland. We have been standing shoulder to shoulder with our Defence family for more than a century and while our mission hasn't changed, the way we fulfil it is evolving rapidly. 
Underpinning our friendly, inclusive culture is a strong set of values. As well as guiding how we engage with our customers and each other, these values form the basis of our employee recognition program, guide our team-building activities and social events, and unite us in pursuit of our mission.
For our staff to give their best, we know they need to feel well supported and know they are making a difference.
We provide the tools for you to work in a way that suits your lifestyle, whether that's working from home, from the office, or a combination of both.
We'll give you the support to develop new skills, and the opportunity to challenge yourself to achieve your very best. You'll work on significant programs of work with colleagues from across the organisation, broadening your on-the-job experience. And you'll have access to leading-edge technology solutions that free you to focus on what matters.
Some of the benefits our staff enjoy are:
professional development opportunities
flexible working arrangements
volunteer leave
access to our staff discount program
up to 10 days leave for members of the Defence Reserves to undertake ADF training
regular social activities.
And because we know that a friendly furry face can reduce stress levels and make our workplace happier and more relaxed, our Brisbane offices at ANZAC House are pup-friendly!