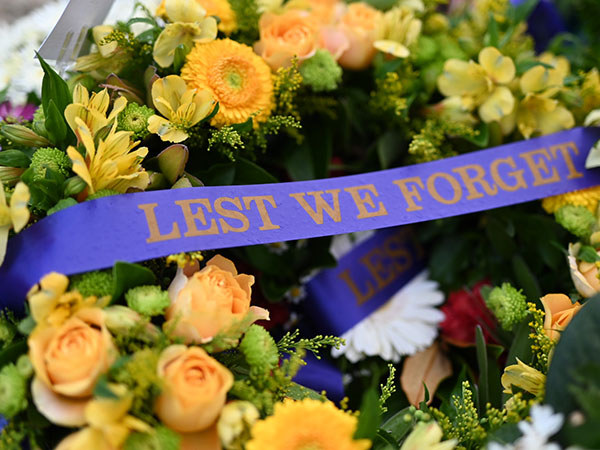 Cloncurry Volunteer Brings Community Together For ANZAC Day
12 May 2022
There's a reason why so many of us picture life in a regional town having a strong hum of community and everyone knowing each other.
An inherent value placed on mateship and looking out for one another is at the core of these communities.

And young women like Cloncurry's Kate Taylor are proof it is a trait continuing to be fostered in new generations. Through volunteering her time, the Cloncurry RSL Sub Branch member says she's able to give back in a way that feels very natural.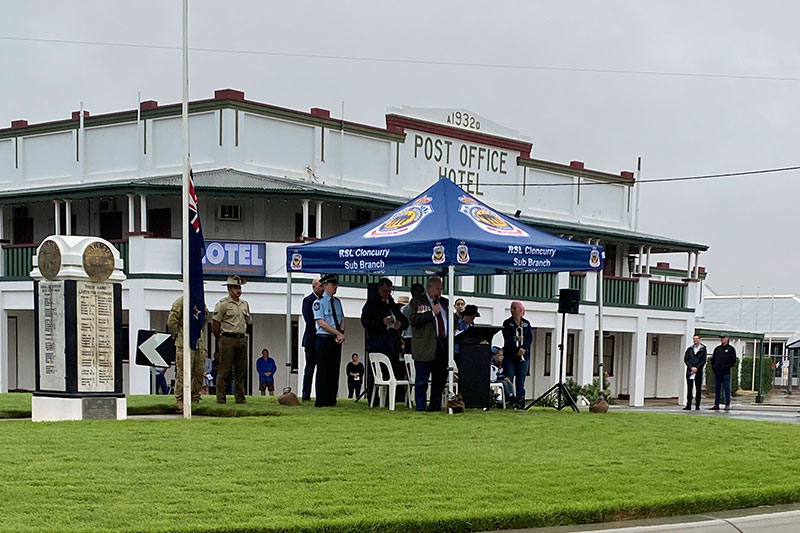 WITH COMMUNITY WE GROW STRONGER

The 30-year-old real estate agent joined her local RSL Sub Branch in Cloncurry around a year ago. With a long family history of serving in Defence, it was something she felt drawn to do.

"My family has a history of service in World War I, World War II and Vietnam. My Dad was in the Army Reserves, too," she says.

"I heard the Cloncurry Sub Branch was looking for new members and attended the AGM, joined and have been volunteering as the Membership Officer for almost a year.

"Since I joined, there's been a lot of people in our Sub Branch move towns and we realised it needed to be all hands on deck to help organise our local ANZAC Day services otherwise it wasn't going to happen."

Kate says there were around three or four in the organising committee – all volunteers – who made the day possible, including District President Garry Player.

"What we achieved wouldn't have happened without Gary giving up so much of his time to help. He's the real MVP here. I couldn't have done it by myself and a lot of people played a huge part in making it happen," she shares humbly.

"We organised the whole ANZAC Day service within a few weeks. It was pretty phenomenal, and to see the number of people that turned out was very humbling and special."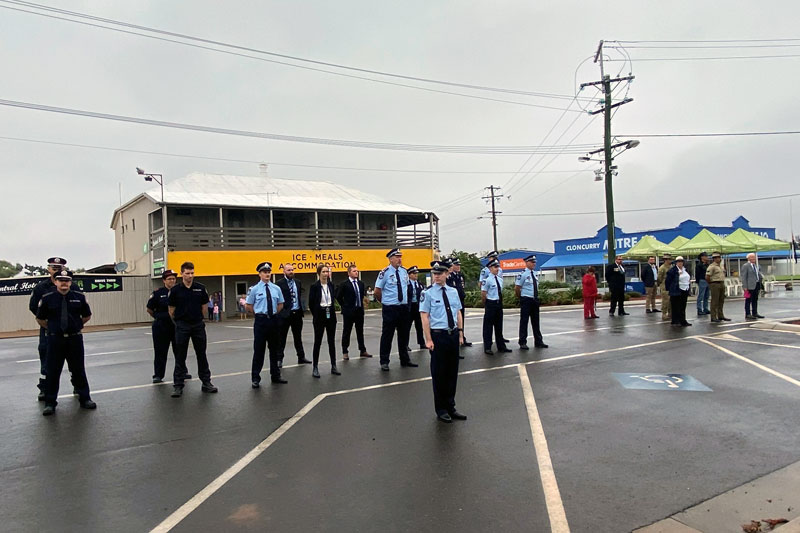 BETTER, TOGETHER

"I think everything we do is better together. Especially in organisations like RSL Queensland. You need people to come together to get things done. It isn't a one-man show," she says.

"Especially on a day like ANZAC Day. The legend of the day doesn't survive without people who care about it. Looking after our veterans is what keeps the legend alive.

"I think I'm wired to serve. It is my personality. I'm on our rodeo committee, for example, and served as Miss Rodeo Australia in a representative role to help educate people on professional rodeo in Australia."

Volunteering, for Kate, allows her to give back to the community that gives her so much.

Living in a small regional town, Kate knows the power of community and believes nothing happens without everyone banding together.

"We have to step up and step in. Nothing happens without community.

"Just reach out. Ask how you can help in any way possible. Even if it is handing out flyers, that is still a big help. It really is so simple to say, 'How can I help?'"

LEARN MORE
National Volunteer Week (16 May - 22 May) shines a light on the ways volunteering brings us all together, builds community and recognises the vital work of volunteers.Find your local RSL Sub Branch and become a memberof RSL Queensland, or learn about other volunteering opportunities at volunteeringqld.org.au
Tags:
ANZACspirit

History & commemoration