Continue to serve and connect as a St John Qld volunteer
12 May 2022
National Volunteers Week is all about putting the spotlight on the remarkable power of volunteering.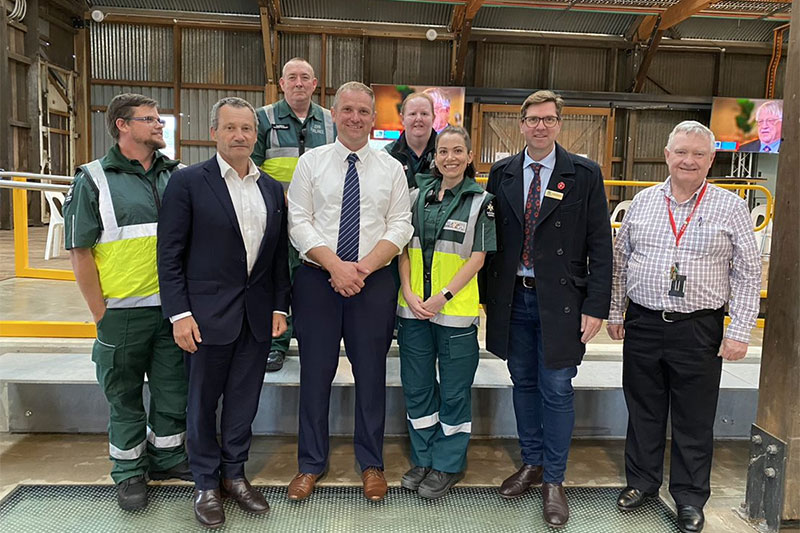 St John Ambulance Qld volunteers at Toowoomba RSL Sub Branch's ANZAC Day event. Pictured, from left, Gary Carr, St John Ambulance Qld CEO Stephen Porter, Darryl Rice, Toowoomba RSL Sub Branch President Scott May, Ruth Blunderfield, Darcy De Jong, Toowoomba City Council member, and Leo McNamara.
Giving back to your community is valuable, however you choose to do so. However, for Defence Force veterans, volunteering with St John Qld can open your eyes to a range of wonderful benefits that enable you to connect, contribute and find real purpose.
Now more than ever there's a strong connection between RSL Queensland and St John Qld. These two iconic organisations are working closely together to serve our community and help veterans find a new purpose.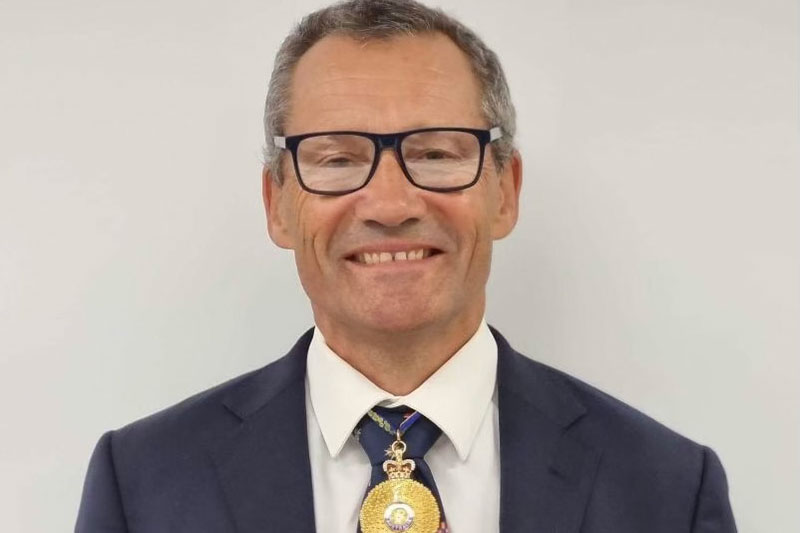 St John Ambulance Qld CEO Stephen Porter AO.
A driving force behind this connection is St John Qld CEO Stephen Porter AO, a former Major General in the Australian Army who is committed to bringing veterans into the St John Qld family to become valued members of the organisation.
"I'm all about taking St John back to the very roots of the organisation more than 130 years ago where it's about service in the community. I think a lot of our veterans want to serve their community and engage with the community," Stephen says.
St John provides a welcoming community and genuine purpose for veterans or those preparing to transition out of Defence. These volunteer opportunities aren't only in the familiar medical support role at sporting events or ANZAC Day ceremonies.
As a St John volunteer you can be a driver, transporting people with disabilities to essential appointments or provide friendship and connection in aged care centres.
St John volunteers also teach first aid in primary schools, or you may have skills where you can work as administrative support at head office.
"We have multiple opportunities to volunteer where you'll feel valued and the community values your support," Stephen says.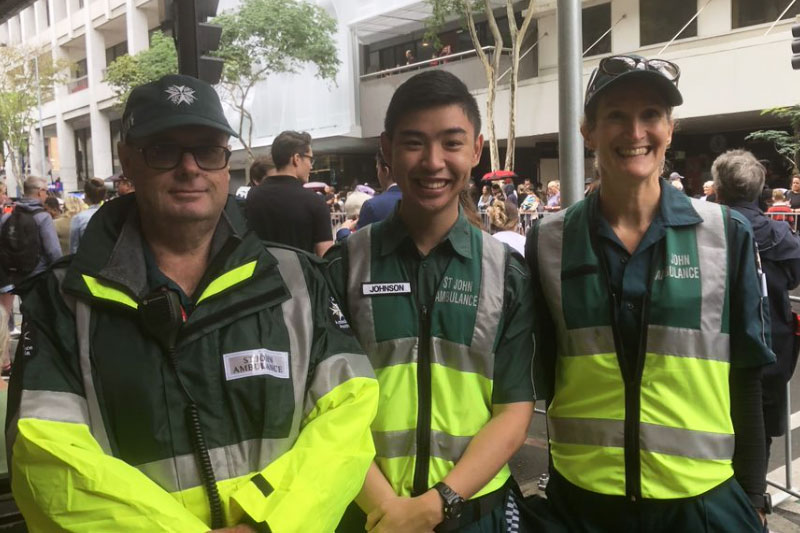 St John Ambulance Qld volunteers at the ANZAC Day march in Brisbane.
Stephen isn't alone at St John Qld in having a successful military career. St John Qld Sales and Service Manager David Martin is an ex-bombardier who sees firsthand a wide range of benefits when veterans volunteer – particularly those who've recently left Defence.
"Defence Force personnel who join to be a St John Qld volunteer are provided with free accredited first aid training," David says.
"St John Qld can also provide veterans with a wide range of other certified courses at discounted rates, including Cert IV in Leadership or Cert III in Disability and Support. This is a great entry into the aged care and disability communities and, as St John Qld continues to grow, there are also various career opportunities within the St John Qld organisation itself.
"If you come onboard to volunteer with our Health and Medical Services team for example, you will receive free training in first aid and advanced first aid courses as part of your accreditation, eventually working towards courses such as Cert IV in Health Care. St John Qld is not just about volunteering, it's about being part of a family that will support you in whichever way you need. That's what we're really trying to build," Stephen adds.
As part of the Queensland Defence community, there's a range of wonderful opportunities for you at St John Qld.
National Volunteer Week (16 May - 22 May) shines a light on the ways volunteering brings us all together, builds community and recognises the vital work of volunteers. Find your local RSL Sub Branch and become a member of RSL Queensland, or learn about other volunteering opportunities at volunteeringqld.org.au.
Tags:
Ideas & info

Mateship

Veteran stories