Gladstone volunteers deliver birthday cheer
12 May 2022
Sub Branch members recently helped out a family in COVID-19 isolation.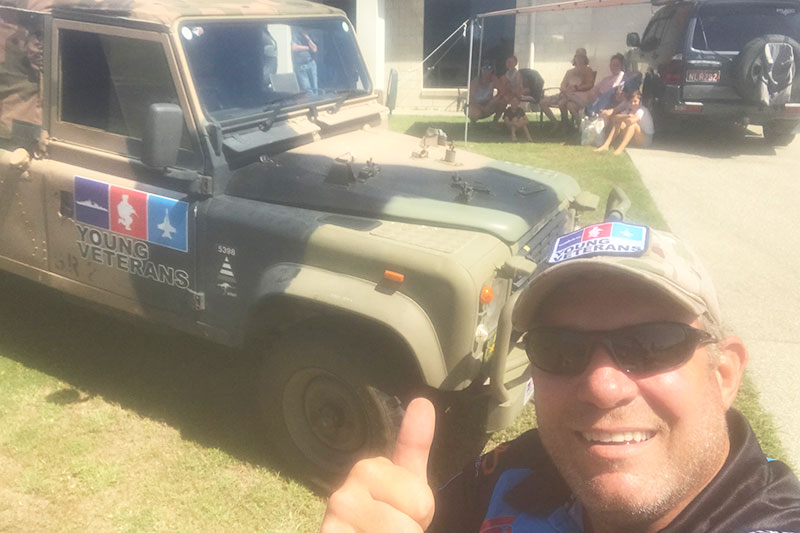 The Gladstone Sub Branch and Young Veterans Queensland threw a COVID-safe party for a local Defence family.
Volunteering Australia defines volunteering as giving time willingly for the common good and without financial gain. But how we give our time doesn't always have to be one big gesture.
As National Volunteer Week (16 – 22 May) shines a light on ways volunteering brings communities together, we'll be sharing examples from our own community, like that of Gladstone RSL Sub Branch.
For the Gladstone Sub Branch, it is small acts of kindness – given willingly and with the good of their community front of mind – that shape their volunteer work.
When the Sub Branch President Ed Dahlheimer was contacted by fellow Sub Branch member Emily Glossop about having to spend three weeks in isolation with five kids under one roof, the community came together.
"We have a house with five kids and my partner Nicole even required hospitalisation," Emily explains.
"It was our daughter's 13th birthday, and I called the Sub Branch to see if they might be able to help us celebrate her birthday and give our kids something to enjoy."
"I don't like to ask for help but our RSL Sub Branch is very big on making sure our members know they're always there when we need it. Times like this teaches you how important it is to reach out and ask for help, no matter how big or small the ask."
As well as RSL Sub Branch members, the group were joined by Young Veterans Queensland to help make the occasion special.
SMALL MOMENTS MAKE THE BIGGEST MEMORIES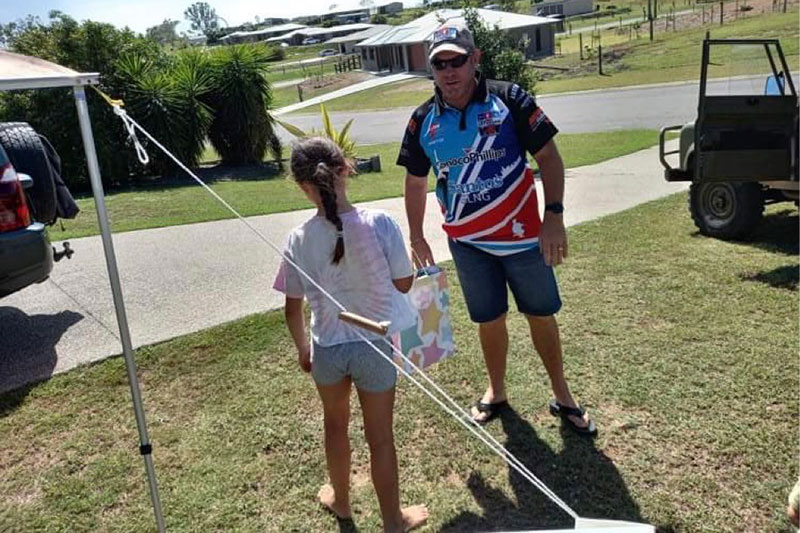 The birthday girl receiving her gift from the Sub Branch.
"We came up with a plan to get a cake from a local bakery, a soldier bear for Emily's daughter as a gift, and a few other things to make a gift pack," Ed says.
"When we arrived, they were sitting out in the front yard waiting for us. We gave her a present and chatted about their experience in isolation and having COVID.
"The next week their younger daughter celebrated a birthday – her 10th – so we visited again to give her a similarly joyful experience despite being in isolation," Ed says.
Emily gets chills thinking about the support they received.
"I'm very grateful and lucky that they're there. It was something so little, but it meant so much. As I was tucking Ella, our 10-year-old, into bed that night she said it was her best birthday ever," Emily says.
"The kids are going to remember this memory for a very long time."
"After being limited to what we could do after so many weeks in isolation and the impact that has had on our family, that meant the world. We thought it was a lovely surprise to still celebrate her milestone birthday while we were all in isolation."
COMMUNITY FOR ALL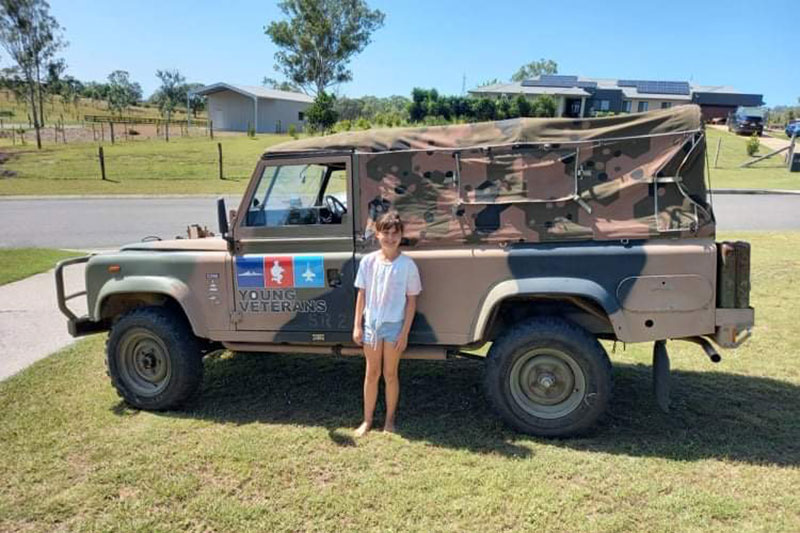 The Young Veterans brought their unique vehicle to the birthday celebrations.
"Em's been a part of our Sub Branch for several years now and is a very active member of our community," Ed says.
"There's a perception the RSL is only for older veterans, but we're a region that proves this isn't the case. We have really fostered a sense of community among our members and we've seen a lot of growth in our regions. For example, we had about 63 members show up for our monthly group dinner just before Christmas and this is consistent."
National Volunteer Week (16 May - 22 May) shines a light on the ways volunteering brings us all together, builds community and recognises the vital work of volunteers. Find your local RSL Sub Branch and become a member of RSL Queensland, or learn about other volunteering opportunities at volunteeringqld.org.au.