Mentoring the future generation of Indigenous veterans
10 May 2023
Aunty Frances Visini spends her days preparing Indigenous Defence recruits for life in the Navy.
Aboriginal and Torres Strait Islanders are advised that the following content may depict or refer to people who have died.
Aboriginal and Torres Strait Islander veteran and Elder, Aunty Frances Visini, spends her days preparing young Indigenous Defence recruits for life in the Navy. This is the story of her journey into this pioneering role.
Setting up foundations in the Navy

Aunty Frances Visini was born on Thursday Island (Waibene). Her heritage on her mother's side is the Komet tribe from Mer and the Wagedagam tribe from Mabuiag. Her father is from the Western Cape, of the Yupangathi tribe.

Aunty Frances joined the Women's Royal Australian Naval Service as an Officer's Steward in 1970. Her uncle and her mother's cousin proudly served in the Torres Strait Light Infantry Battalion, planting family roots in the Australian Defence Force.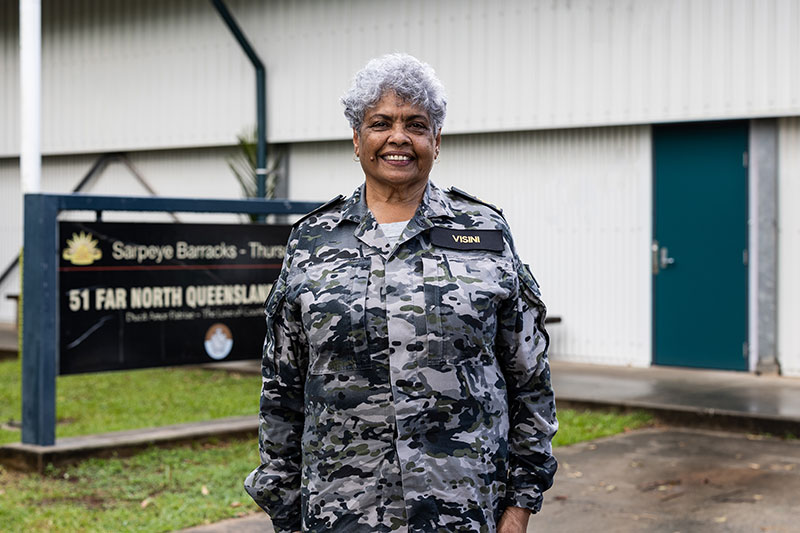 "I did two years' service before I got out to have a family and go to uni for a teaching degree. I did 25 years of teaching before retiring and moving up north," Aunty Frances explains.

"My short stay in the Navy gave me a good, strong foundation and grounding because it was full of a wide variety of people that I always felt comfortable with. As an Indigenous person, being a minority among a majority strengthened my outlook on life."

While she may have put her Navy days behind her early, a phone call decades later would draw Aunty Frances back to the military.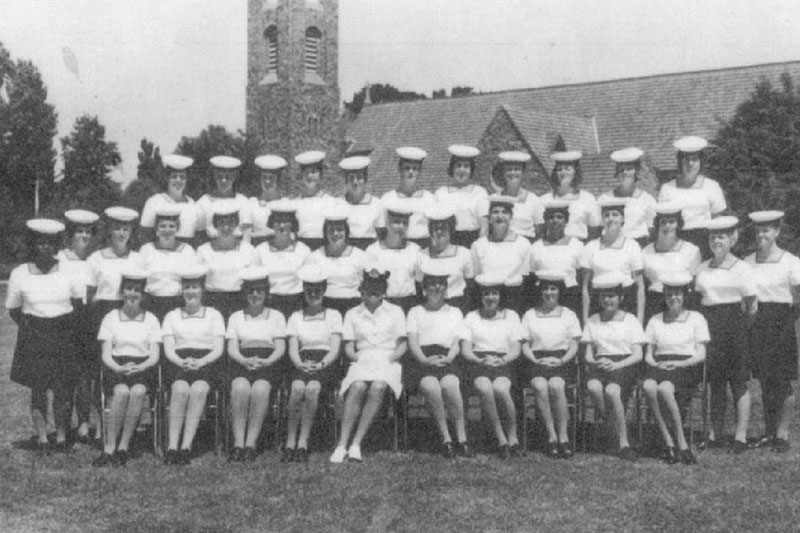 "I got a call from the Commander of the Navy Indigenous Development Program (NIDP) telling me that a position was coming up for a mentor supporting new recruits," she says.

"I was a bit apprehensive at first because I didn't know what it entailed, but I put a resume together and sent it to him. The rest is history."

About the Naval Indigenous Development Program (NIDP)

Based in Cairns, the NIDP is a 21-week program designed to help young Indigenous recruits gain the skills required for enlistment into the Defence Force. Through the NIDP, recruits work to build their employability by developing their physical fitness, language, literacy, numeracy, resilience, confidence and leadership skills.

Aunty Frances is pioneering the role of Elder in the NIPD. Inaugurally appointed in August 2022 with fellow Elder, Uncle Phillip Bowie, she helps Indigenous recruits in a support and guidance capacity. In her role, Aunty Frances takes great pride in offering cultural mentorship by breaking down communication barriers and sharing her experiences.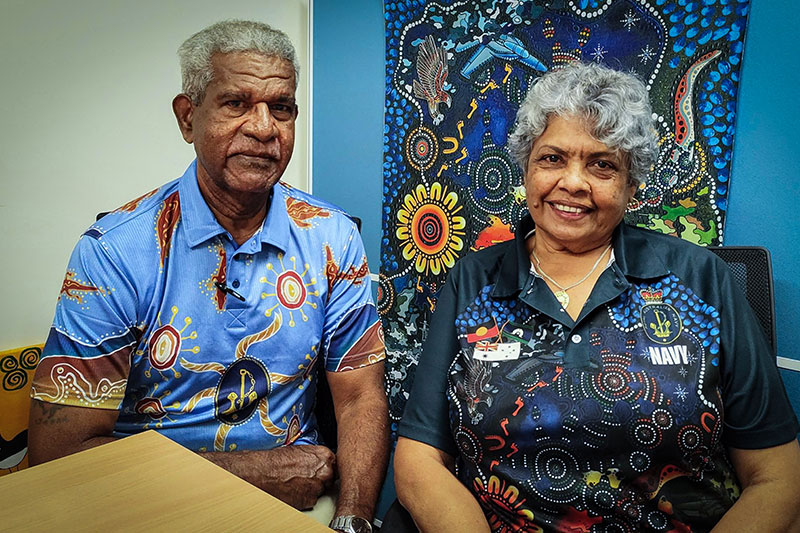 Image: Department of Defence | (Left to Right) RAN Indigenous Elders Uncle Phillip Bowie and Aunty Frances Visini
"When I first introduced myself to the recruits, I spoke in both English and Creole, as English is their second or third language for some of them. I broke down the barrier by telling them my story in Creole and reiterating in English," she says.

"I listen and tell them to come to us with any concerns they have – and they do. They come to us and ask what it was really like for us. As role models, we are propping them up and letting them see how we survived.

"We were a minority back then, and I never received this type of support. I went straight from the top to the bottom; I had never been on a plane, never wore shoes before. It was quite an experience, but a very positive one."

Going full circle

Aunty Frances is passionate about playing her part in nurturing the future generation of Indigenous veterans. She says that her whole military experience, especially her involvement in the NIDP, has been a fulfilling chapter of her life.

"I've had a good, full life and I really put that down to being in the Navy. I went from being a small-town island girl into this big, wide world. I managed it all and I've very proud of that," Aunty Frances says.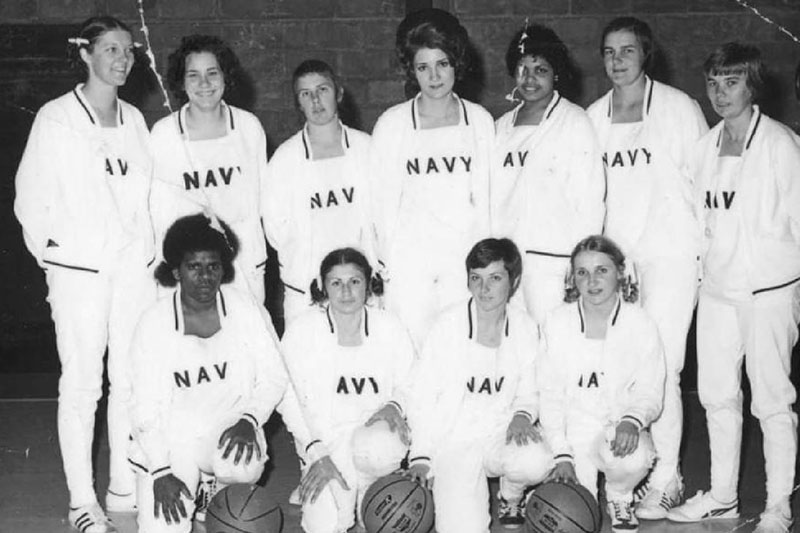 "I'd do it again in a heartbeat. I feel like I've gone full circle. This is completing my life because when I left the Navy, I felt that I had unfinished business. When this job fell into my lap, I just thought, 'wow'."

Indigenous Veterans' Ceremony | 27 May 2023

Since 2006, the annual Indigenous Veterans' Ceremony has recognised all Aboriginal and Torres Strait Islander peoples who have served in our armed forces.

Join us in person or online to commemorate their invaluable contribution.
Find Out More
Tags:
First Nations

Veteran stories