The story of ANZAC Day: history and legacy
01 April 2023
ANZAC Day history began in the darkness before dawn, as Australian and New Zealand soldiers rowed towards Gallipoli on 25 April 1915.
The landing at Gallipoli was anticipated to be a quick action that would remove Turkey from World War I (WWI). Instead, it escalated into an eight-month battle with heavy casualties on both sides. More than 8,700 Australian soldiers lost their lives and another 19,441 were wounded.

The first major military action fought by Australian forces during WWI, it sent shockwaves through Australian society that are still felt today.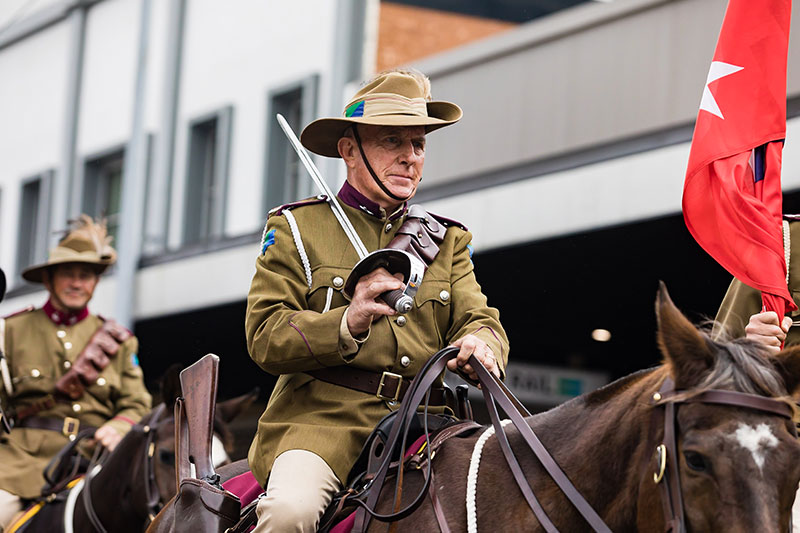 As the sun rises every ANZAC Day, hundreds of thousands of Australians gather across the nation to remember the ANZACs' legacy, and the legacy of all those who have followed their example.

'ANZAC' meaning

Used in various books and telegrams as early as 1915, the word 'ANZAC' stands for Australian and New Zealand Army Corps. One of the earliest references is in the appendix to the 1st Australian Division War Diary from 24 April 1915 – the day before the Gallipoli landing. ANZAC is, without a doubt, one of the most significant words in Australian military history.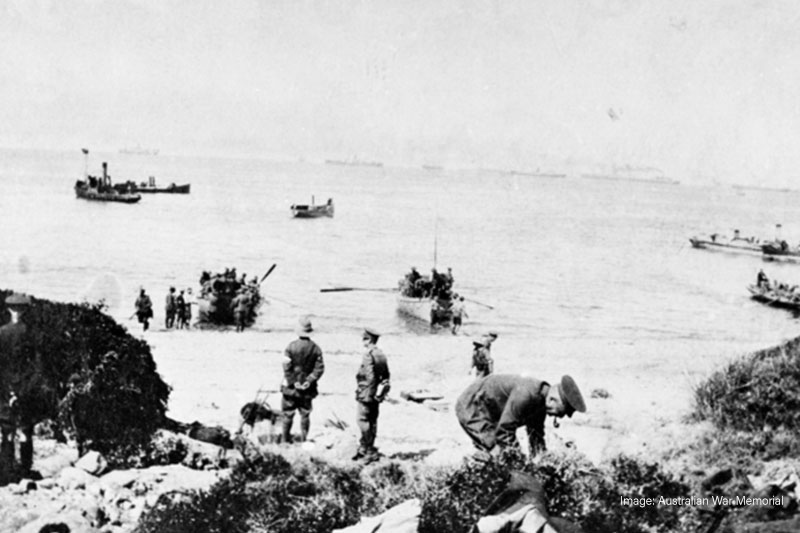 ANZAC troops landing at Gallipoli, 25 April 1915. Commander of the 1st Australian Division - Major General Bridges is in the foreground.
Who were the ANZACs?

The ANZACs were young men who came from around Australia and New Zealand to defend the honour of their countries. The ANZACs' loyalty to their young nations would lead them to brutal battles on foreign soil. Many had no prior experience of combat. Many would never return home.

Over the course of WWI, more than 60,000 Australians died and a further 156,000 were wounded or taken prisoner. Some 23,000 soldiers were missing, and their families would never learn what had happened to their loved ones.

These devastating losses and casualties resonated throughout Australia, uniting the people of a newly formed nation.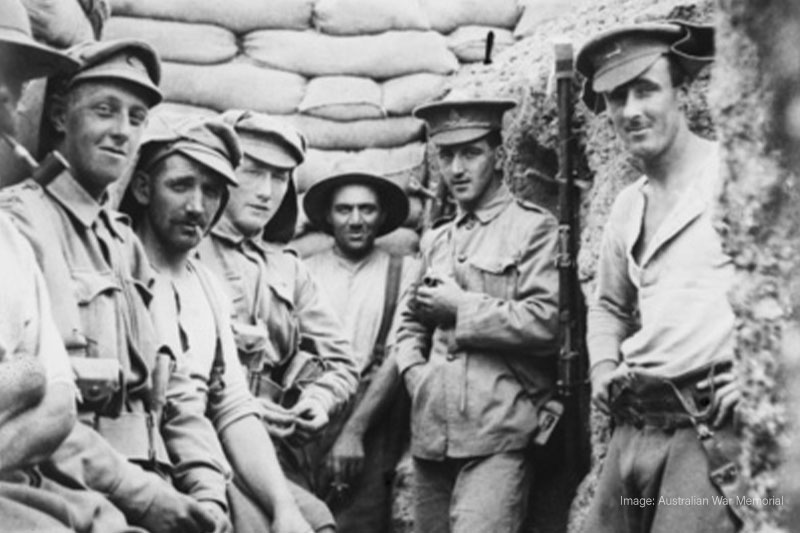 Australian and New Zealand soldiers in a frontline trench on the Gallipoli Peninsula, 1915
The birth of ANZAC Day

ANZAC Day was officially recognised in 1916, only one year after the Gallipoli landing. These first ANZAC Day marches and ceremonies gave the country a chance to collectively mourn the loss of their young men.

Marches were also held in London where a newspaper headline referred to the ANZACs as "the knights of Gallipoli". In true Australian fashion, the Australian camp in Egypt had a commemorative sports day to remember their fallen mates.

But the man credited as the architect of ANZAC Day – laying out the order of service that is still observed today – was an Anglican priest from Brisbane. Canon David Garland created the framework for a non-denominational commemoration to honour the fallen, which incorporated many aspects we'd recognise: the march, the wreath-laying, and one minute's silence to allow attendees to say a silent prayer in line with their own beliefs.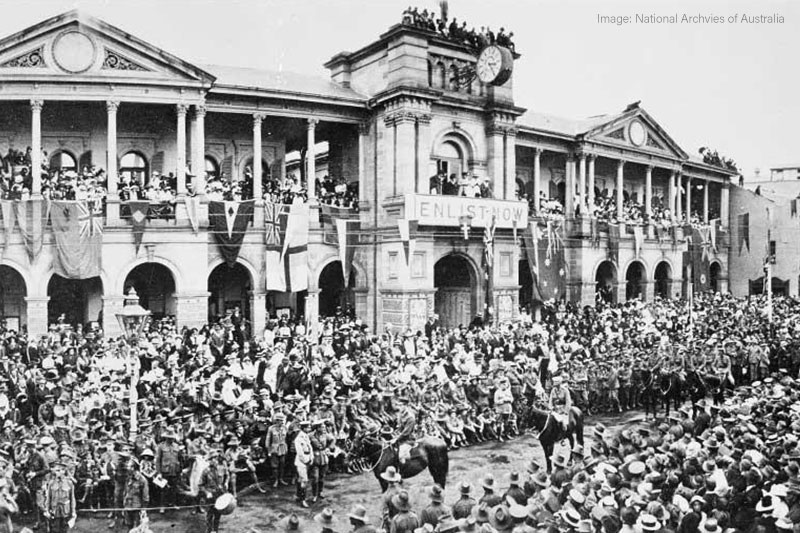 The first ANZAC Day march in Brisbane, 1916
As WWI continued, Australians in every corner of the world stopped on ANZAC Day to remember the sacrifice made by their mates and fellow countrymen. Parades were held in towns and cities across the country, and the day became our most solemn day of commemoration.

Over the past century, ANZAC Day has become a day to reflect on the sacrifices of all Australian service people since 1915.

How will you commemorate ANZAC Day?

Since WWI, more than 1.5 million Australians have served in wars, conflicts and peacekeeping operations.

On ANZAC Day (25 April), we invite you to honour their invaluable contribution and commemorate in a way that is meaningful to you.

Attend an RSL Sub Branch service, take a quiet moment to reflect at home or donate to the ANZAC Appeal, and help keep the ANZACs' legacy alive.

Lest we forget.
Tags:
ANZACspirit

History & commemoration