When helping becomes second nature
13 May 2022
If there's one thing that guides RSL Queensland's community, it's the importance of mateship, and volunteering time to support others is the perfect example of this.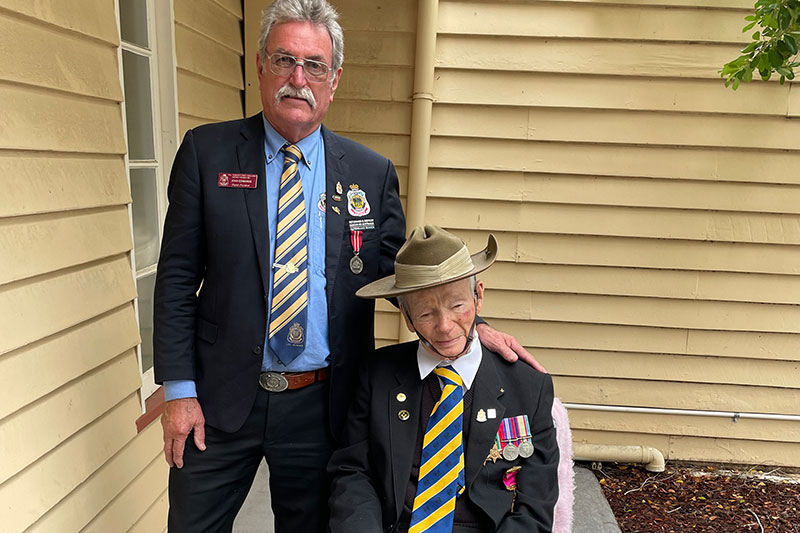 John with WWII veteran William Bruce.
National Volunteer Week (16 May - 22 May) shines a light on the many ways volunteering brings people together and builds community. It's an opportunity to recognise the vital work of our volunteers and to say a heartfelt thank you.
RSL Queensland Sub Branches are operated by thousands of volunteers around the state, and without their contributions we wouldn't be able to achieve all we do.
For Marian Sub Branch President John Edwards, volunteering is simply second nature. John is a former Army Reservist who joined RSL Queensland in 1995.
"I got involved helping other veterans because I could see they needed help," he shares.
"I thought, 'Well, I'll see what I can do.' And see if I can make a difference to their lives."
"I go and visit our members, take them to appointments, shopping or simply collect their groceries. I'll help around the yard mowing lawns. Sometimes, it might be something as simple as sitting and having a cup of tea with them. Giving them someone to talk to."
John, who also conducts poppy services (part of funeral services for Defence personnel) and represents the Sub Branch at events, has been volunteering in some capacity for almost 25 years.
"Being a volunteer gives me a great deal of satisfaction. I get my fulfilment from things like when you finish a cup of tea with them, and they put their hand out to shake yours and say, 'Thanks mate for coming around.'"
BETTER TOGETHER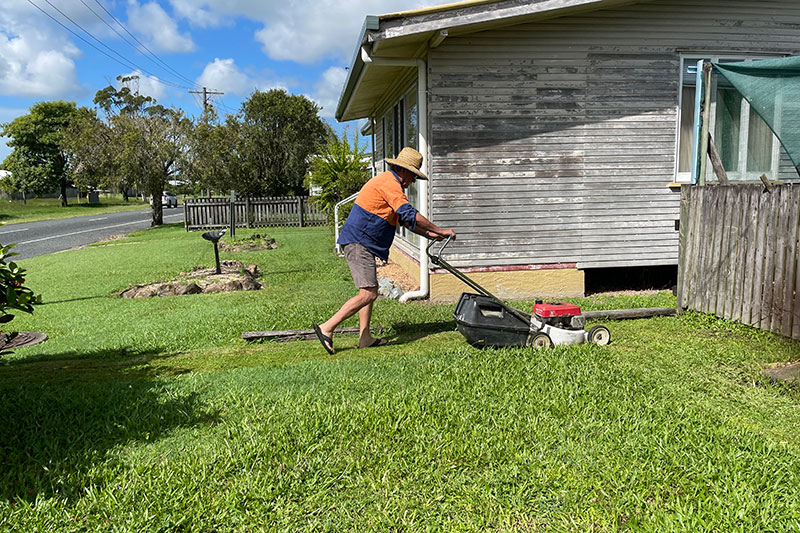 John helps out locals veterans by mowing their lawns.
Reflecting on the theme of this year's National Volunteer Week 'Better Together', John says the notion of us being stronger when we're part of a community is meaningful.
"Our elderly and vulnerable community members are often on their own for a lot of their day. And together we can help make their days better.
"They'll often have some of their medical home visits in the morning, for example, so I try to visit them in the afternoon, so it gives them something positive to have going into the evening. It helps break their day up."
John's volunteering efforts are supported by both his wife and his RSL community.
"I joke that Marie just puts up with me doing it, but in all seriousness, she can see the 'why' behind what I do and understands. Her father served and he was one of the reasons I started volunteering," John explains.
"Back in the late 90s, we could see that he wasn't able to get the help he needed and so we stepped in to help him through it. I guess that is what sparked me to keep helping veterans in our community and hopefully I have a few more years left in me to keep doing it!"
WE ALL CAN PLAY A PART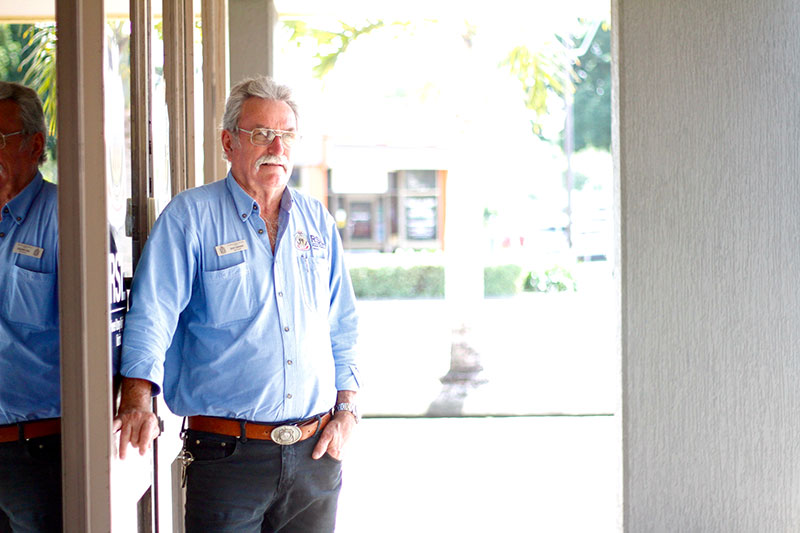 John joined RSL Queensland in 1995 after serving in the Army Reserve.
John can see a respect and reverence growing in younger generations, and this leads them to give back through volunteering and playing a part in their community.
"I would encourage anyone wanting to find ways to support their community to make themselves known at their local Sub Branch, go to meetings and understand the objects of the RSL.
"Be a part of what I think is a changing generation in our community. There's a lot we can learn from younger generations, and we need their support too. They're able to help younger people in ways we might not know how."
National Volunteer Week (16 May - 22 May) shines a light on the ways volunteering brings us all together, builds community and recognises the vital work of volunteers. Find your local RSL Sub Branch and become a member of RSL Queensland, or learn about other volunteering opportunities at volunteeringqld.org.au.