Online learning

Welcome to Online Learning, where you can find RSL Queensland's online health and wellbeing programs.

Designed for veterans, these resources offer practical information and useful tools for you during and after Defence.

Learn any time, anywhere, about topics including:
Your transition from Defence
Navigating civilian employment after Defence


The impact of food on your mind and body


Emotional wellbeing


And more.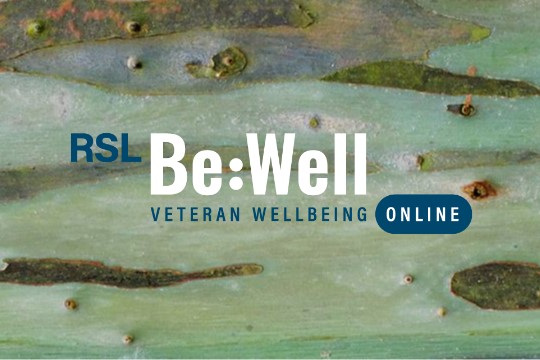 RSL BE:Well
Learn how to improve your health and wellbeing with RSL Be:Well, an online resource covering veteran-centric mental, emotional and physical health.
Features
The latest health information, broken down into simple and actionable activities
Choose the health topics that interest you
Interactive 20-minute modules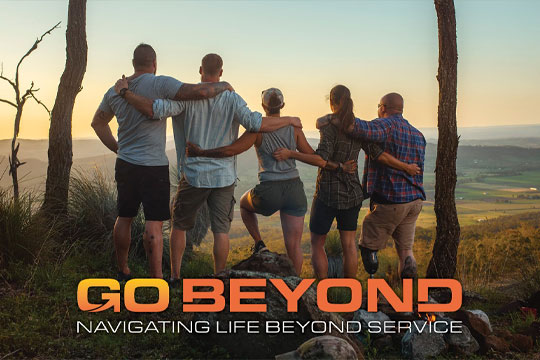 Go Beyond
Go Beyond is a powerful online program helping transitioning veterans adjust to life after Defence.
Features
Learn more about the areas that are impacting your transition to civilian life
Access to topics that are tailored to you
Personalised 20-minute modules
RSL BE:WELL
Your way to health and wellbeing

Specifically designed for veterans, RSL Be:Well is a free program providing the information and tools you need to proactively improve your health and wellbeing, your way.

Backed by research from Gallipoli Medical Research Foundation, RSL Be:Well courses are self-guided, interactive, and made to address your needs.

Courses to start today:

BE:SET FOR WORK
Discover effective ways to find meaningful civilian employment.

BE:FOOD positive
Understand the effect of food on your mind and body.

BE:SELF CONTROLled
Learn about your emotions and discover strategies to help you navigate them.
GO BEYOND
Your guide to navigating life beyond service

Co-designed by veterans like you, Go Beyond offers research-backed support to help you readjust to civilian life.

Through a short, confidential survey, Go Beyond accurately assesses where you may benefit from support in a healthy transition to civilian life.

You'll then receive a personalised program of practical activities and tools tailored for your needs.

Free to all ex-adf members

Backed by research

Tailored for your needs

secure and confidential
Testimonials
"Being able to go through some training and pointers on how to redirect my thinking has been super helpful... it has really helped me to have conversations with my wife and other people about how to move forward in new ways." –Matthew
Frequently Asked Questions
Online Learning is a convenient and easy way to better understand a range of veteran-centric health and wellbeing topics.

Developed in partnership with Gallipoli Medical Research Foundation, each program is research-based and formally evaluated to address specific veteran health needs. 
Accessible any time, Online Learning offers reliable information to help you proactively improve your physical, mental, emotional and social wellbeing.  

To use Online Learning: 
Select the program that best suits your needs. 
Sign up to create your secure, confidential profile. (Once you've created a profile, you can save where you're up to and continue learning from where you left off.